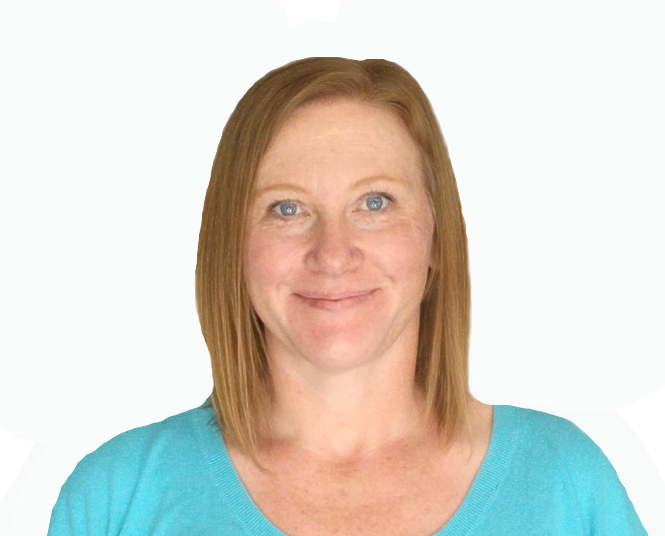 Kim Scranton BScPT, BPE, CAFCI- Owner /Physiotherapist
Kim graduated from the University of Alberta with honours degrees in both Physical Therapy and Physical Education in 2001. She has completed several post-graduate courses with a focus on manual therapy, exercise and acupuncture. In 2007, Kim opened Live Well Physiotherapy and enjoys providing services for such an active community. Kim received her certification in acupuncture from the Acupuncture Foundation of Canada Institute in 2009. With being an avid golfer, Kim has taken a special interest in golf injuries and has taken several courses through the Fit Fore Golf program. She provides treatment for a wide variety of conditions and loves the challenge of working with each person and their unique situation to find an approach that makes her physio sessions and home programs as effective and enjoyable as possible. Kim and her husband are kept busy with their three daughters ages 13, 10 and 6. She enjoys golf, hiking, kayaking, boating and spending time with her family.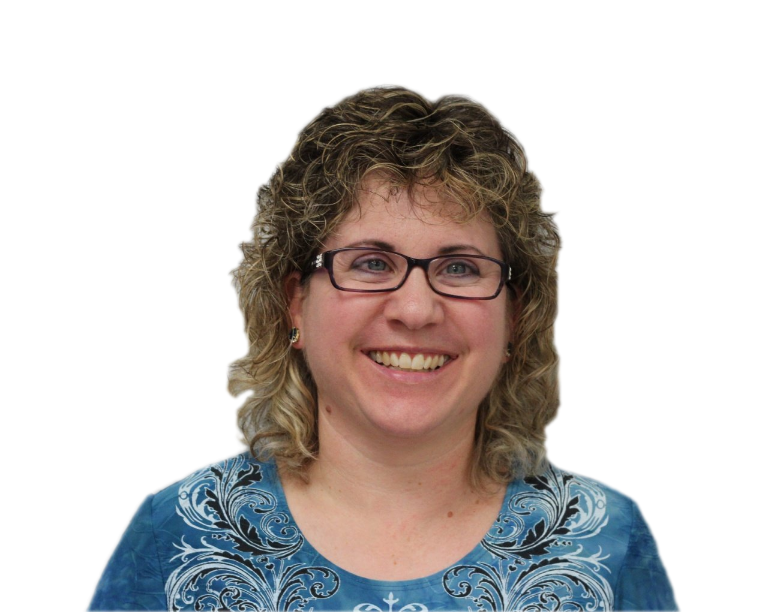 Karen Garrett BScPT, CAFCI - Physiotherapist
Karen graduated from the University of Alberta with an honours degree in Physical Therapy in 1995. She moved to the Shuswap in 1998 and has since worked primarily in private practice. Karen has taken several post-graduate courses in manual therapy, women's health, and acupuncture. With over 20 years of experience in women's health, Karen enjoys great success in helping women achieve optimal health and function. Karen loves working with Salmon Arm's senior population and with her caring manner and wealth of experience, the seniors love her too. When not at work, Karen is kept very busy with her family and hobbies. Karen is passionate about curling with both participating herself and watching her children compete. She is a pianist and music/ministry leader with her church. Karen has a great love for animals and has several years of competitive horse riding under her belt. Her other hobbies include skiing, swimming, boating, and curling up with a good book.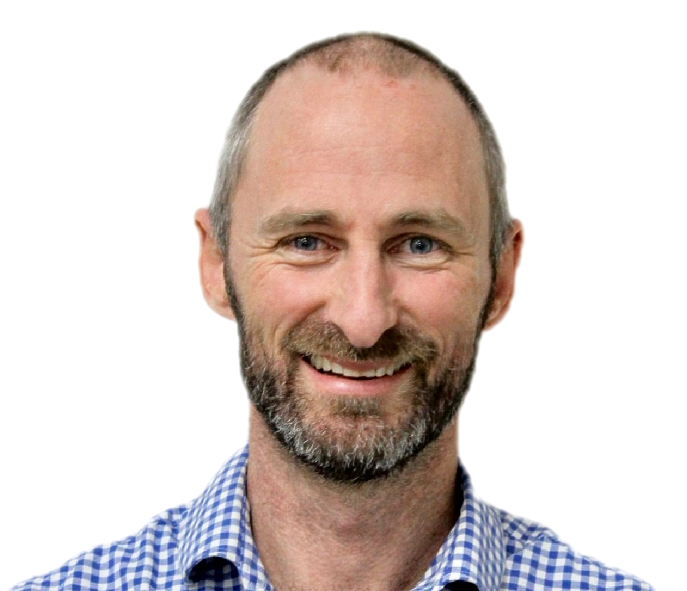 David Locke BScPT (Hons), Dip RMT, RYT 200 - Physiotherapist
David is a graduate of Curtin University in Perth, Australia. He is a UBC clinical
instructor and is a Canadian Physiotherapy Association Pain Science Division mentor. He has training and experience in the treatment of chronic and persistent pain, TMJ dysfunction, vestibular/vertigo issues, and axillary cording. He enjoys working with headache and neck pain, as well as low back issues. David also uses dry needling to address persistent muscle tension and myofascial issues. He previously worked as a remedial massage therapist (RMT equivalent in Australia), and continues to use these techniques within the scope of his physiotherapy sessions, including trigger point therapy and myofascial release. David has also completed a 200-hour yoga teacher qualification and incorporates these skills into his treatments and exercise prescription. He has a special interest in persistent pain and pain sensitization, and addresses it with a combination of movement, breathwork, pain education, mindfulness, and hands-on techniques. He recognizes the importance of breath awareness in the management of chronic and traumatic issues. In his spare time, David enjoys getting outside, playing tennis, capoeira, and travelling. He is also an active member of Shuswap Volunteer Search and Rescue.
Robyn Boudreau MPT - Physiotherapist
Robyn Boudreau is a Salmon Arm local. Born and raised in the sunny Shuswap, Robyn attended Salmon Arm Secondary School where she competed in a variety of team sports. Volleyball, basketball, and soccer accelerated her passion for sports in a cohesive team atmosphere. Robyn harnessed this spirit to develop a devotion to helping people in their recovery from injury. After obtaining a Bachelor of Human Kinetics at the University of British Columbia Okanagan Campus, Robyn continued on to complete a Masters in Physical Therapy at the University of British Columbia in Vancouver. Her schooling left her more thrilled than ever to enter the work force as a Physiotherapist and assist patients on their road to recovery. Following a short stint of working in the Kootenays, Robyn jumped on the opportunity to return home. Conscious of the holistic impact of injuries on quality of life and happiness, Robyn has continued to strengthen her practice by taking post graduate training in manual therapy and vestibular (dizziness and vertigo) rehab. Robyn understands the connection between health, wellness, and lifestyle. When she isn't working, she spends a large portion of her time taking her adorable little husky rescue pup on adventures. You might see them hiking, camping, paddling, skiing, gardening, spending time with friends and family, travelling, and learning new ways to live a more sustainable and environmentally friendly life. If you see Robyn out in her element, please don't hesitate to stop and chat. She understands the importance of relationships and community in the beautiful setting of Salmon Arm.
Estera Hazlewood BScPT - Physiotherapist
Estera graduated with a Bachelor of Science in Physical Therapy from the University of East Anglia in England in 2000. She moved back to Canada that same year and worked in paediatrics (children aged 0-19) at a Child Development Centre in the Fraser Valley from 2002 up until moving to the North Okanagan in the fall of 2018. She is passionate about working with children with special needs and their families and seeing them succeed and improve their participation in their community. Courses in seating and equipment, motivational interviewing, and attachment theory have all helped to add to her experience in this field. Estera volunteers at a few orphanages with children with developmental delay in Mexico twice a year and thoroughly enjoys leading multi-disciplinary teams on these trips. She enjoys gardening, hiking, skiing, travelling and doing life with her husband and three kids.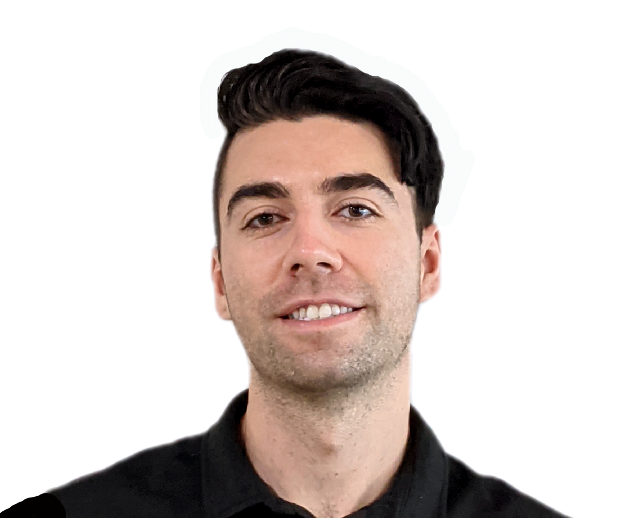 Brady Zappone - MScPT, BSc - Physiotherapist
Brady was born and raised in Salmon Arm, where he spent his summers at the beach and winters playing hockey. Brady graduated from Thompson Rivers University in Kamloops B.C. with his Bachelor of Science (BSc), before completing his Master of Science in Physical Therapy (MScPT) from the University of Toronto.
Now back home in the Shuswap, Brady is thrilled to be pursuing his passions of helping others accomplish their goals and return to activities they most enjoy. Brady believes in an active, personalized approach to therapy, which includes a combination of exercise and manual therapy. Brady's motivation is to improve his patients' quality of life by providing them with the knowledge and tools necessary to best manage their unique condition or injury.
Nowadays, you can find Brady spending time with family, hiking local trails, and still spending summers at the beach and winters playing hockey. Brady is excited to work together on your rehabilitation journey. Book today to get started!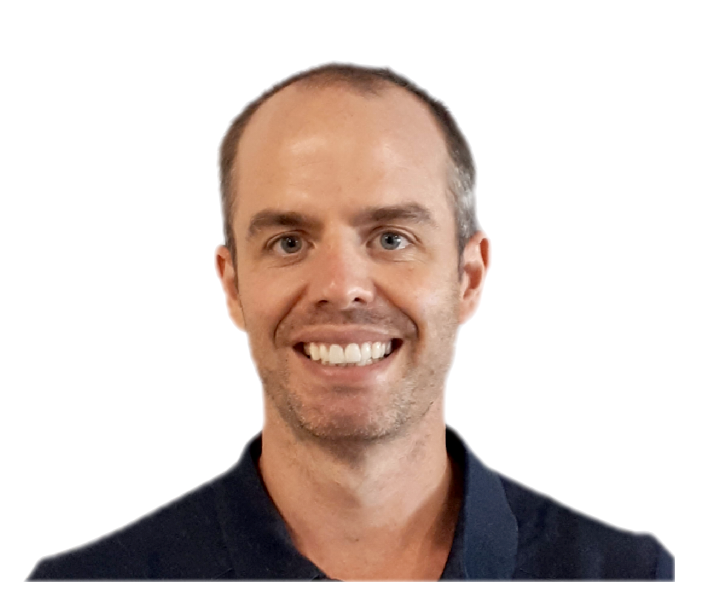 Tim Dewailly MPT - Physiotherapist
Tim completed a Masters of Physical Therapy at UBC in 2008. He also has a B.Sc. in Kinesiology from the University of Victoria. Tim is fluent in French as he was born in France and grew up in Quebec City. He recently moved to Salmon Arm (from Kingston, ON) to enjoy the outdoors and be closer to family.
Tim has an extensive clinical background, which ranges from treating Olympic athletes to working at a hand therapy clinic. In order to provide his clients with a wide range of treatment options he has completed courses in manual therapy, dry needling, and acupuncture.
Tim firmly believes in providing evidence-based physiotherapy to ensure that clients feel confident in the quality of care provided. He values taking a hands-on approach to treating his clients. Although he enjoys treating a wide variety of conditions, Tim has a strong interest in treating sport-related injuries. He has a background as a national level swimmer and international triathlete, giving him a more holistic understanding of the importance of maintaining a healthy lifestyle through physical activity. Away from the clinic, Tim enjoys spending time mountain biking, trail running, and paddle boarding with his wife and two young boys.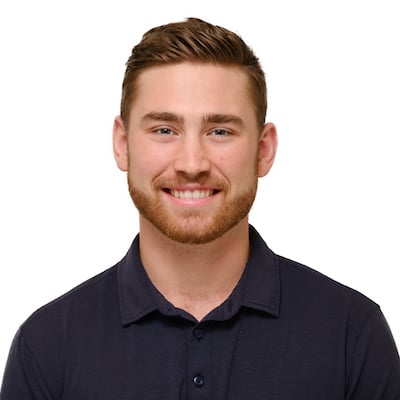 Connor Milton-Wood MPT - Physiotherapist

Connor completed his Master of Physical Therapy degree from the University of British Columbia and a Bachelor of Science in Cellular Biology from Thompson Rivers University. He has completed post graduate courses in manual therapy, and dry needling, and has experience working with high-level athletes and professional sports teams. Connor also has research experience from his education at UBC that focused on neurological rehabilitation in stroke recovery. Using a comprehensive and evidence-based approach, Connor integrates manual therapy, tailored exercise prescription, and education to develop individualized treatment programs that support clients to achieve their personal goals.
Connor's passion for physiotherapy began through his experiences playing competitive rugby and his years working as a wildfire firefighter for the province. Witnessing and experiencing both sport and occupational injuries developed Connor's interest in tissue healing, body mechanics and rehabilitation. His interests include sport-related injuries, athletic performance, neck and back pain, and dysfunctions of the shoulder and hip.
Outside of work, Connor has a love for good food, living an active lifestyle and spending time with family and friends. He can often be found exploring the local mountains, golfing, picking up a new sport, or training in the gym. Connor can offer services in French or English and is accepting any and all new clients.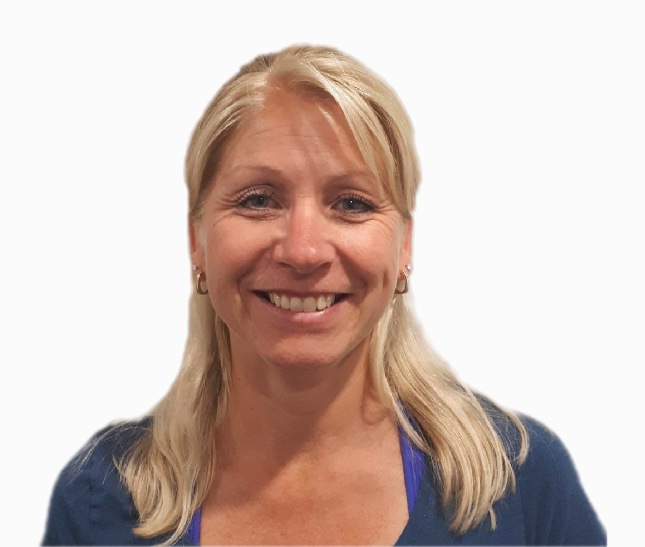 Sheron Stone - BSc.Kin - Kinesiologist

Sheron graduated with a Bachelor of Science in Kinesiology from Simon Fraser University (Burnaby, BC) in 1994. She lived in Vancouver where she and her husband owned a kinesiology based exercise rehab and personal training company for 25 years. Sheron has had the pleasure of working with a wide range of clients ~ from high level athletes to those recovering from soft tissue and orthopedic injuries, and all in-between. Sheron was the winner of The Georgia Straight's Best of Vancouver – Best Personal Trainer for three years and runner-up for three years. She approaches every client with a mind-body perspective and is very passionate about supporting peoples' overall health, fitness and quality of life. In addition to the one-to-one work with clients, she also leads small group exercise classes, conducts office ergonomic assessments and presents seminars and education sessions on a wide range of fitness and wellness related topics. Sheron is certified in kinesio-taping, is formally trained in Ashtanga Yoga and sits on the Board of Directors for the BC Association of Kinesiologists, currently holding the President position. Sheron and her family moved to Salmon Arm in July 2017. She is very grateful to be living in the beautiful Shuswap and enjoying the year-round outdoor lifestyle. She enjoys running, hiking, cycling and strength training. When not doing sweaty stuff, she loves to cook and entertain for friends and family.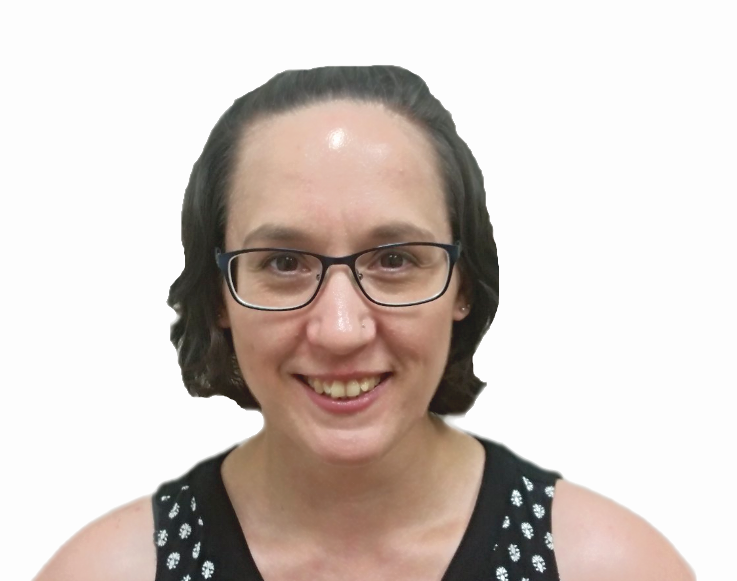 Melanie Gotell RSW, MSW - Social Worker/Counsellor

Melanie was born and raised in Salmon Arm. She completed her Master of Social Work in clinical practice at the University of British Columbia (Okanagan). Melanie strongly believes in holistic health care which focuses on all aspects of health. She believes that psychological health and well-being are as important as physical health. Melanie has a particular clinical interest in working with families or individuals who have been diagnosed with chronic or life-threatening medical conditions. She is also interested in helping those with eating disorders. Melanie's previous work includes interpersonal violence, child welfare, community counselling, and gerontological social work practice. In her spare time, she enjoys dragon boating and snowshoeing. Melanie is excited to join the fantastic team at Live Well Physiotherapy.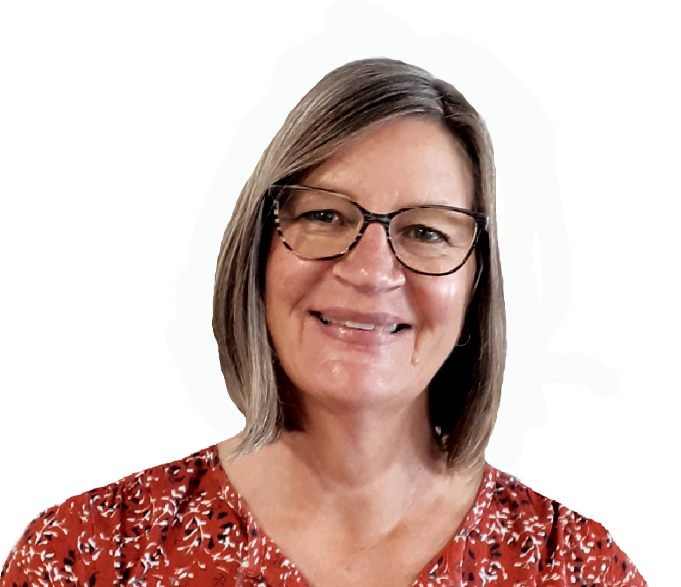 Shirley Colin - Administrative Assistant

After spending many years living in the South Okanagan, Shirley and her husband recently relocated to Salmon Arm to take on a new adventure and embrace all that this friendly and welcoming community has to offer. Shirley brings a wealth of administrative experience to Live Well as she spent a career managing a busy medical practice in Southern BC. Shirley enjoys being outdoors and living a "walking lifestyle", hiking, cycling and spending time with family, especially her grandchildren, which has become more doable with this move to the Shuswap.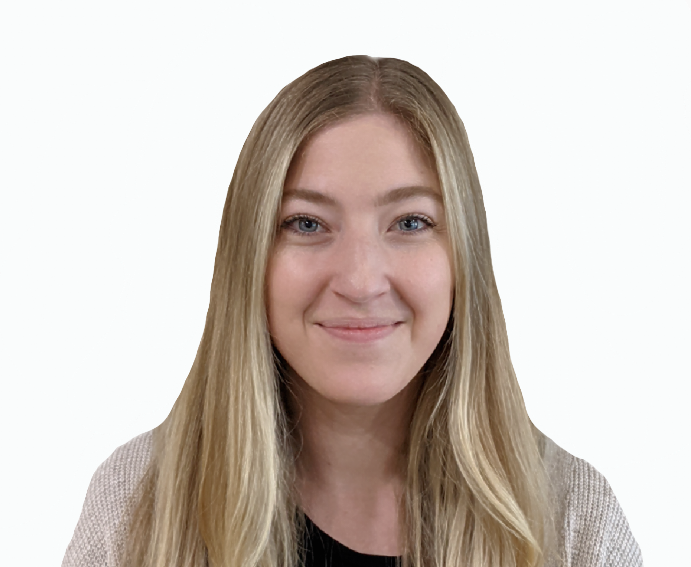 Chanlyn Webster - Administrative Assistant
Chanlyn was born and raised in Salmon Arm, BC, and spent two years in Calgary after graduating, before moving back to the Shuswap. She has a passion for living a healthy lifestyle and all the opportunities for adventures that the Shuswap area brings. She has recently completed her 200hr yoga teacher training. She enjoys yoga, hiking, cooking, camping, and can often be found at the beach, or up the mountain with her daughter.